Acer launched a trio of true wireless headsets in India. The premium model sells under the Gateway brand, the other two carry the Acer brand. They are on sale now at Amazon and Flipkart.
What the three models have in common (beyond wire-free operation) is that their charging cases allow for up to 28 hours of total listening time. Outside of the case, the buds can last up to 4 hours in one go, adds another 24 hours. Recharging the cases takes an hour and a half.
The Gateway TWS (GAHR012) are the premium offering with a price of CNY 3,500. They feature 9 mm drivers and Bluetooth 5.0 connectivity. These are charged through their USB-C port.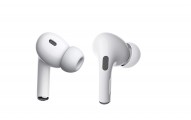 Gateway TWS (GAHR012) with Bluetooth 5.0, 9 mm drivers and a USB-C port
The two Acer-branded TWS models cost INR 2,500 and have very similar design. Where they differ is how they are charged. The GAHR011 model has a USB-C and a USB-A cables built-in, so it can be plugged into a Type-C or Type-A port to charge. Interestingly, the bottom part is a kind of dock and can be removed to take up less room in your pocket.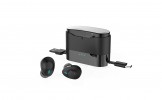 Acer TWS (GAHR11) with Bluetooth 5.1, 8 mm drivers, USB-C and USB-A cables
The GAHR010 splits the difference and has a USB-A cable on board, plus a USB-C port. This means you can use the USB-C cable you charge your phone with. On the other hand, the 011 model can be plugged into a power bank (or even your phone) to charge without needing a cable.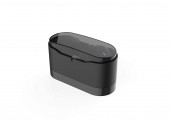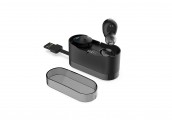 Acer TWS (GAHR10) with Bluetooth 5.1, 8 mm drivers, USB-C port and a USB-A cable
Both the 010 and 011 have 8mm drivers and the newer Bluetooth 5.1 standard support. That doesn't amount to much as none of the headsets have aptX or LDAC support, no multipoint either (that is you can connect to only one device at a time).
All three weigh a total of 50g with their cases, though the buds on the 010 and 011 are bulkier than the AirPod-like Gateways. Also, the three models share an IPX4 rating (i.e. sweat resistance).
Here are the prices again with links to Amazon and Flipkart:
| | | | | |
| --- | --- | --- | --- | --- |
| | Charging | Price | Store links | |
| Gateway TWS (GAHR012) | USB-C port | ₹3,500 | Amazon | Flipkart |
| Acer TWS (GAHR010) | USB-C port, USB-A cable | ₹2,500 | Amazon | Flipkart |
| Acer TWS (GAHR011) | USB-C cable, USB-A cable | ₹2,500 | Amazon | Flipkart |
Share it