The iPhone 12 mini was able to score the 14th overall spot on DxOMark's ever-changing table of tested phones thanks to good overall performance in photos and videos.
Accurate exposure (both scene and target) and fast and on point focus were quoted as strengths of the tiny iPhone, while noise and occasional blue casting in the white balance were issues.
DxOMark was able to make the iPhone 12 mini clip some highlights in certain scenes (case in point – an indoor shot where the phone made the room brighter in favor of the tiny slit of light in the window), pointing to a limited dynamic range, compared to rivals.
As expected the iPhone 12 mini scored identical points as the iPhone 12 and lost points to the zoom-equipped iPhone 12 Pro and Pro Max.
If you want to see even more about the little iPhone (for example low light performance) – check out our dedicated review.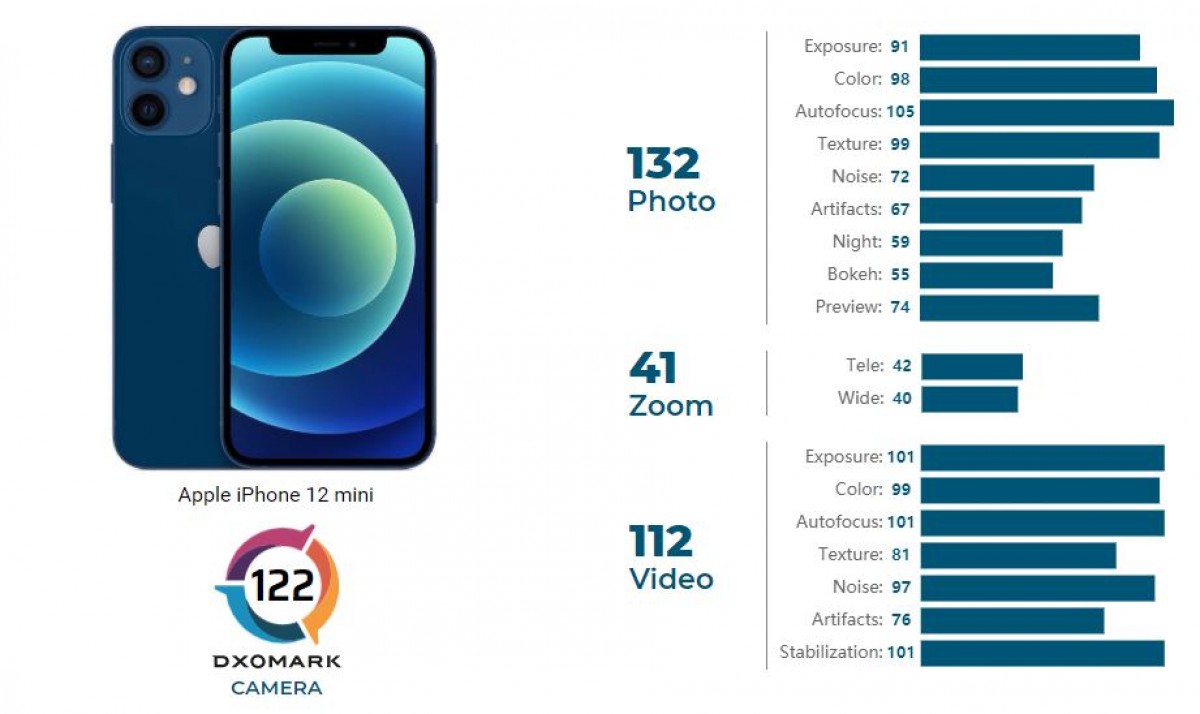 Source
Share it