Samsung is rumored to launch the Galaxy F62 in India in mid-February, and while we wait for the Korean conglomerate to announce its official launch date, Indian e-commerce giant Flipkart has teased a new Galaxy F smartphone sporting a quad camera.
Flipkart has set up a promo page for the new Galaxy F smartphone, which is only accessible through its official app and mobile website at the time of writing this. Flipkart doesn't tell us the phone's name, but we know it belongs to the Galaxy F series since the "Full On" tagline was used by Samsung to tease the Galaxy F lineup's debut last September.
The Flipkart page doesn't detail the specs of this Galaxy F smartphone either, but a couple of images reveal it will feature a square-shaped quad camera on the back placed in the upper-left corner, and you can also see the smartphone has a volume rocker on the right-side frame, below which is the power button that appears to have a fingerprint scanner embedded.
The smartphone's screen doesn't have a notch or a punch hole for the selfie camera, which would lead one to believe it's mounted on a pop-up mechanism or placed underneath the display. But that's unlikely to happen, and chances are we are looking at a placeholder image, and the screen will either have a hole or a notch for the selfie shooter.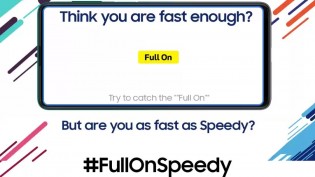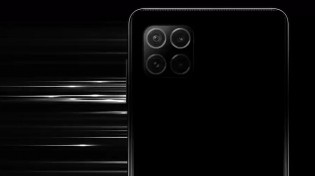 Samsung's upcoming Galaxy F smartphone has quad camera and side-mounted fingerprint reader
This Galaxy F smartphone is listed as Flipkart Unique, so it will be exclusively sold by Flipkart. It's said to be the Galaxy F62, which is rumored to pack an AMOLED screen, meaning it should feature an in-display fingerprint scanner. But since the Galaxy F smartphone teased by Flipkart appears to have a side-mounted fingerprint reader, this could be a different smartphone.
We'll have more clarity about this Galaxy F smartphone next week since Flipkart has promised to reveal more details on February 8. In the meantime, you can head this way to check out the Galaxy F62's leaked specs and price.
Source
Share it