Back in August, Oppo patented a slider phone with an extendable display. Today we are looking at the colorful renders of its special edition which is designed by American fashion designer and filmmaker Tom Ford.
The phone comes with a retractable screen, which increases the display area by 80% when opened vertically.
The back panel of the phone houses a triple camera setup, which has the text "OPPO X TOM FORD – DESIGN FOR CONCEPT SHAKIRA" written below it, and you can also notice the LED flash that's placed below the designer's last name.
The screen doesn't have a notch or a hole for the selfie camera, which means the phone will either use an under-display camera, or the gray area on the rear is actually the secondary screen that will help you take selfies with the primary camera.
The slider phone has the SIM card slot on the right-side frame, which is only accessible when the screen is extended. And there are also golden tabs at the top of the phone that you can pull out if you want to hang the phone from your neck as a fashion accessory.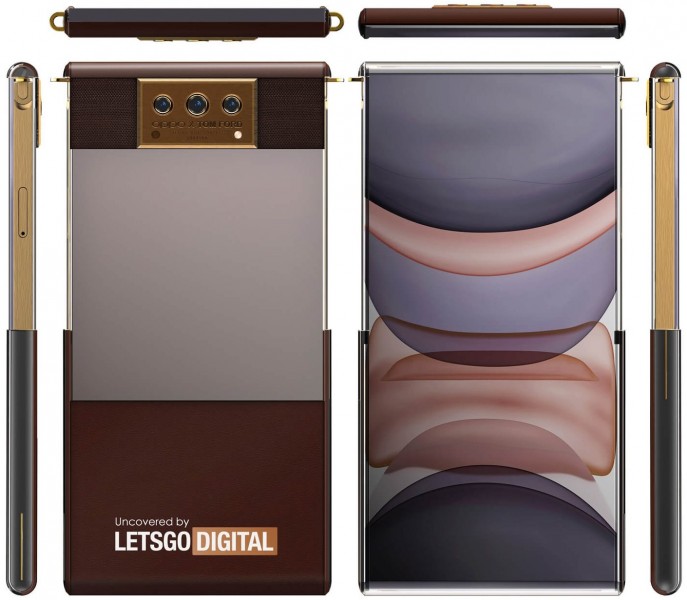 There's no word from Oppo about this phone yet, and it's unclear if it will be commercially available or will remain a concept.
Via (in Dutch)
Share it