After all these years Motorola's G-series can still draw in a crowd – the company announced two new models this week, one will sell for €200, the other for €300, both are ranking pretty highly in our daily interest statistics.
Let's look at the Moto G9 Power first. Long story short, you'll be getting a 64MP camera and just enough computing power to do image processing, a large screen and a battery to last a marathon. Doesn't sound too bad for €200, does it?
Okay, that 6.8" screen has only 720p+ resolution, which isn't great for text or even watching videos (if you have good eyesight, at least – if not the size is a plus). And the phone technically has a triple, camera though the 2MP macro cam and 2MP depth sensor are mostly for decoration. Also, the Snapdragon 662 didn't prove itself to be a great performer in our Moto G9 Play review.
Still, the 6,000mAh battery should easily last you a couple of days of heavy browsing and binge-watching new shows. Judging by the Play, the 20W charger will take its sweet time to fill that large battery back to 100%, but that's hardly a worry if you do overnight charging.
The Moto G 5G could well be worth the extra €100 over the G9 Power as it brings improvements across the board. Starting with the Snapdragon 750G chipset, which is what enables the 5G connectivity. While there's no shortage of €300 5G phones, not all of them are available in Europe and once you start ticking a few other boxes the competition thins out.
This phone has a 3.5mm headphone jack and a microSD card slot, as does the G9 Power. It uses the same 20W charging system for its 5,000 mAh battery (most 5G phones in this price segment have smaller batteries). Better yet, the 6.7" screen goes up to 1080p+ resolution and even has HDR10 support, making for a much better viewing experience.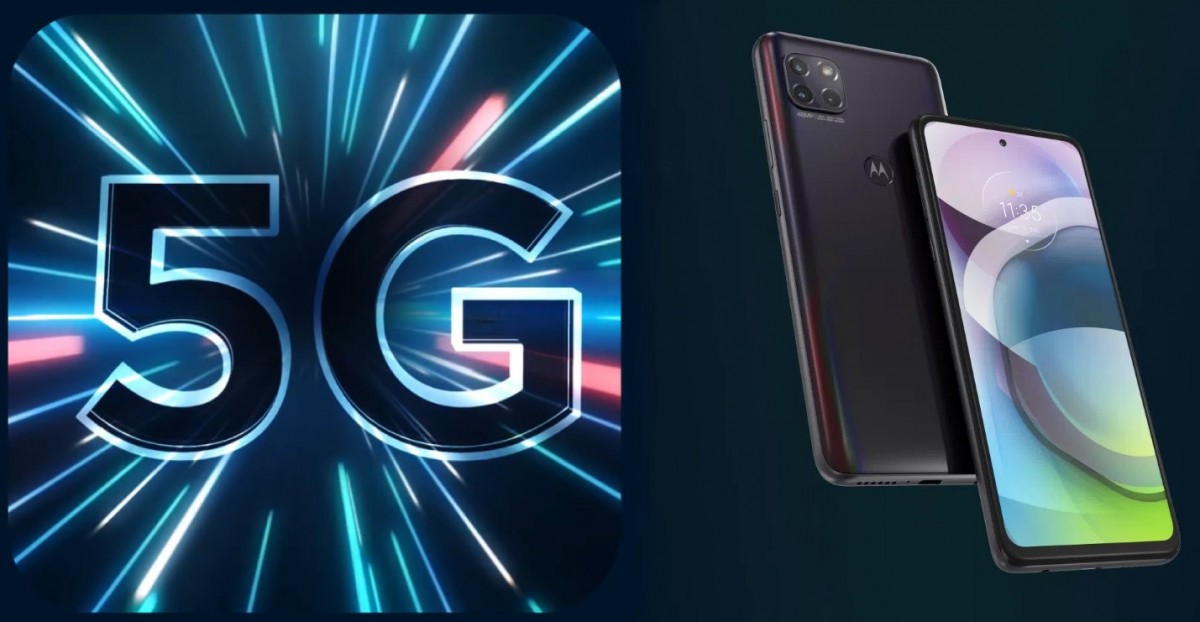 The 48MP main camera has slightly larger pixels and a slightly brighter aperture, a fair trade-off for the resolution. Also, there's an 8MP ultrawide camera, so the main module doesn't stand alone.
The Moto G9 Power and Moto G 5G will be available in Europe soon, later expanding to Latin America, Asia and the Middle East. Once they arrive at a store near you, will you buy one?
Share it