We are delighted to announce that we have updated our website. This release is aimed to pave the way to more considerable re-design and modernization of our site. However, it already includes some notable changes and enhancements, all to make your experience of the Anadea site
enjoyable and efficient.
Let's take a quick tour through what's new on our site
Blog
The updates include changes to the blog section which got a new refreshed look and at the same time became more compact and easy to navigate.
Blog post interface is now more clear and straightforward.
We also got a new way to interact with our valuable readers. Now you can rate our articles so that we know better what kind of articles our readers like.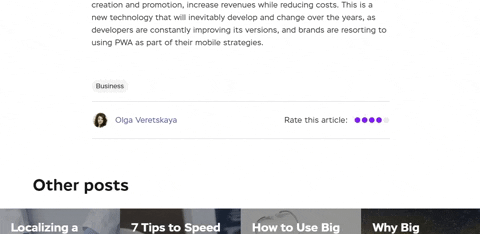 Navigation
You may not know it, but we love hearing from our website visitors. To make it even more comfortable to reach us, we've designed a new footer: as you scroll down, it transforms into a full-scale informational panel with a contact form. So, whatever page of our site you visit, you are just a few scrolls away from sending us your message. No need to leave the page or open a new tab!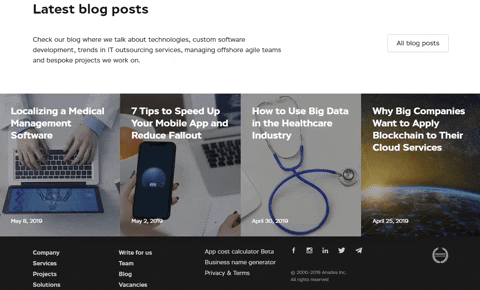 You also may like our new breadcrumbs, which now don't occupy space on the screen anymore and appear only when you need them. Just hover over our logo and a breadcrumb will show up.
Conclusion
There is a whole bunch of other changes and there are more exciting updates on the way. We hope you enjoy the updated look and feel of our site. If you have any feedback, please let us know.
Thanks for visiting!
Share it