Introduction
These are the Honor Choice True Wireless Stereo Earbuds – there's also a Moecen brand name somewhere in there and an X1, depending on the market. It's somewhat of branding mess, but the earbuds themselves are nothing short of great, and that's before we factor in the price.
It's $45 and at that price, the Honor Choice TWS Earbuds are, simply put – the ones to get. Read on and we'll explain.
First, let's glance over the specs. The Honor Choice TWS Earbuds come in a simple charging case that uses USB-C to replenish its juice and provides 18 hours of music playback to the buds thanks to its 500mAh capacity.
Each individual bud has a 55mAh battery built in, which should provide up to 6 hours of listening and up to 4 hours of call time.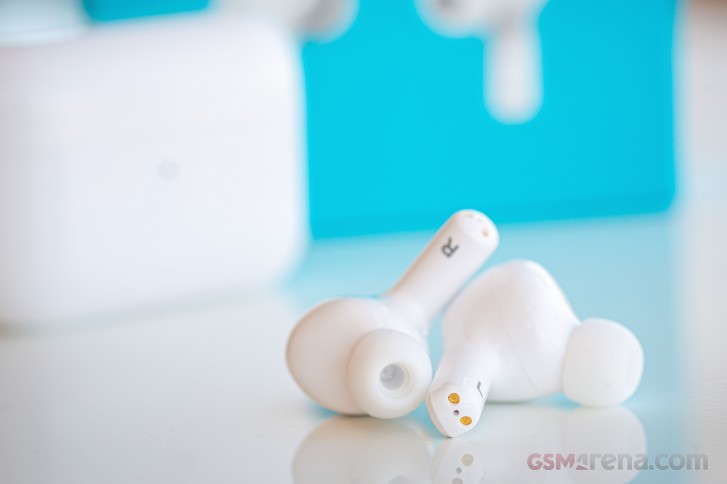 In the small package you'll get the buds, the case, a USB-A to USB-C cable and two additional sets of ear tips (1 smaller and 1 larger than the installed ones).
Design and comfort
Looking at the Honor Choice TWS Earbuds, it's not hard to see where Honor got the design from. They are very similar to Apple's AirPods Pro, which means that they're in-ear rather than open-ear, and while earbud design is up to the individual preference, in-ear buds allow better bass delivery and isolate more of the outside noise than open-ear design.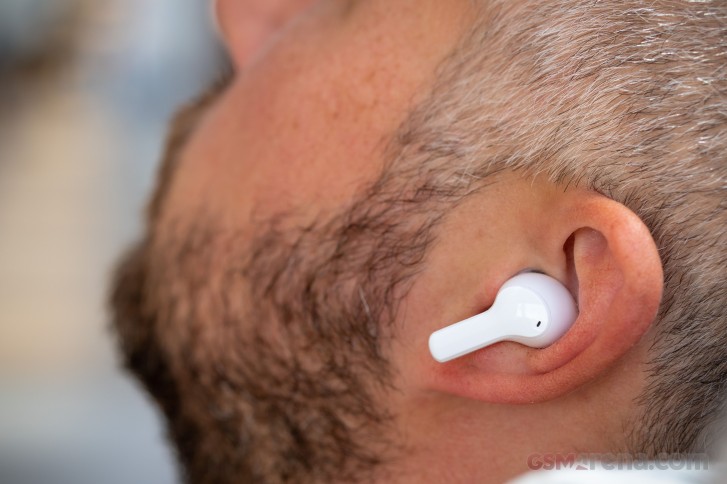 The Honor Choice TWS Earbuds are comfortable to wear for long periods of time, but I inevitably needed to readjust each bud every once in a while, because it would slide just a bit out of my ear and I would lose the feeling of vacuum between my ear and the bud.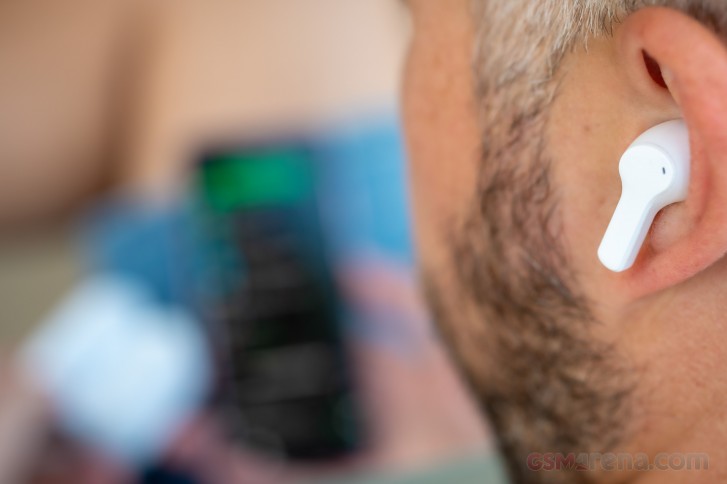 I tried each set of ear tips, but the experience was similar – the Honor Choice TWS Earbuds just don't fit my ears perfectly. Ears vary wildly between individuals and it's hard to design an earbud to fit all. Other people at the office said the Honor Choice TWS Earbuds fit fine so it's more of an issue with yours truly.
Features, battery life and sound quality
The Honor Choice TWS Earbuds connect seamlessly to your phone. Just open the case, go to your phone's Bluetooth menu and choose to pair with 'Wireless Earbuds'. We did have an issue where the buds were still paired to one Oppo Find X2 Pro when we connected them to a Samsung Galaxy S20 and they would simultaneously play from both phones – each bud, a different song from a different phone. The issue was resolved via a reset of the earbuds themselves – you put them inside the case, hold your finger over the touch-sensitive area on each bud for 10s and it's done.
That segues nicely to the touch controls of the buds. Each bud has a touch-sensitive area on the back. Here's a quick and easy guide how to use them.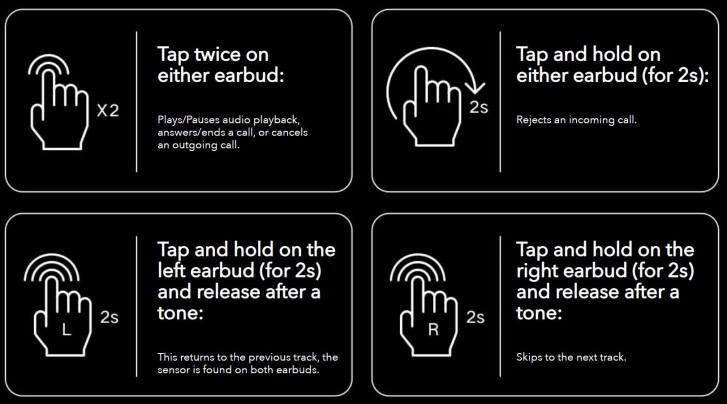 The Honor Choice TWS Earbuds don't have clever infrared sensors to detect if they're in your ear or not, so you'll need to manually start and pause playback. We don't have issues with this at this sub $50 price point.
There are two microphones on each bud that allow for noise cancelling during calls. People on the other end of the line reported a slightly muffled, but overall okay sound during calls.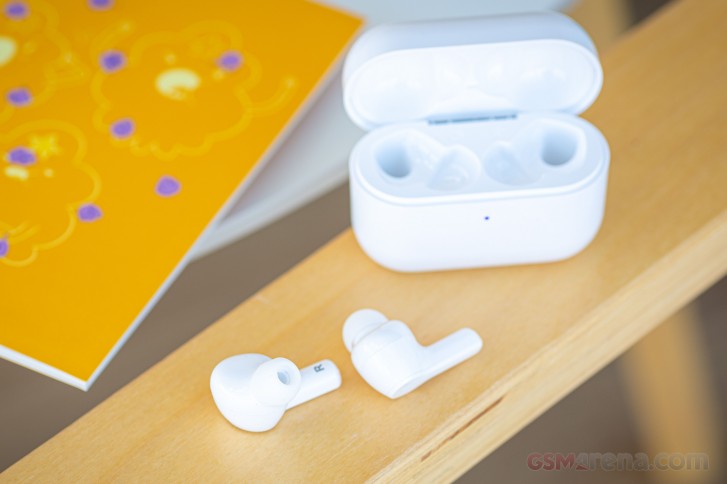 As for sound quality, we're impressed. The Honor Choice TWS Earbuds are powerful, loud and offer great bass. We tried them back to back with the Xiaomi Mi TWS2 Basic, which cost about the same, and the slightly more-expensive vivo TWS and the Honor offering stood head and shoulders above them.
The Honor Choice TWS Earbuds do a wonderful job of isolating outside noise, are among the loudest TWS earbuds we've tested, probably on par for loudness with the gold standard Apple AirPods 2. The midrange and low end are nice and punchy.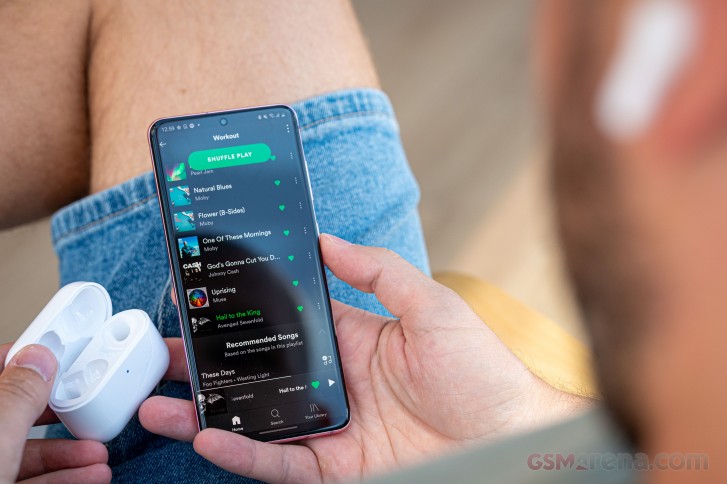 Battery life was exactly what Honor claims. We got just under 6 hours of constant music playback at full volume and two full recharges of the buds from the case.
Verdict
There's only one issue with the Honor Choice TWS Earbuds that would hamper my recommendation of them – fit. They didn't fit snugly-enough in my ears and they needed near constant readjustment. But that's my use case and my specific ears. Your ears might be and very likely are different.
Aside from that, the Honor Choice TWS Earbuds hit way above their pay grade. They sound like tey should cost twice as much, they're built well enough so as to not worry about them, they have great battery life and at $45, they're a no-brainer if you want TWS earbuds and don't want to spring for Apple AirPods or Samsung Galaxy Buds.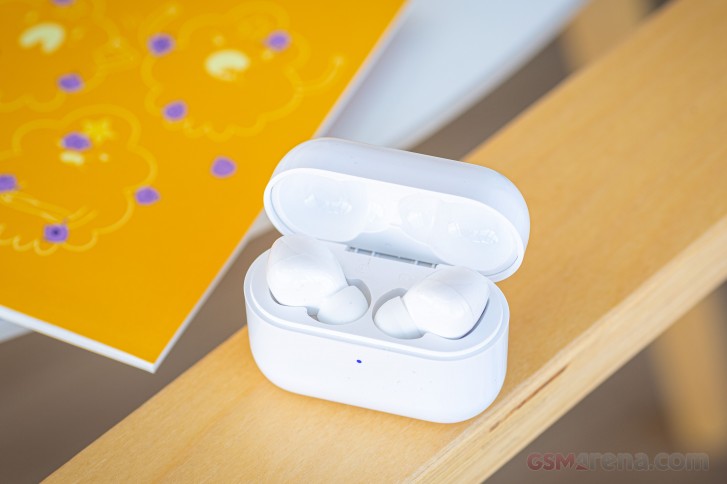 Those premium earbuds sound better, are built better and have more features. But they're also four and even five times as expensive.
If you can get the Honor Choice TWS Earbuds where you live and you're willing to chance them not being a perfect fit for your ears – go for it!
Share it