A number of industry sources within the country claim that a total of four A-series mid-ranger will be hitting shelves in the following days. The Galaxy A11 and Galaxy A21s will both be available starting July 10, with alleged asking prices of PHP 7,490 and PHP 11,990, respectively.
Samsung Galaxy A51
The Galaxy A31 and Galaxy A51 are both expected even soon, on June 26. Their ticket prices are said to be PHP 14,990 and PHP 17,990. The Galaxy A51 will be available in launch bundles, up until July 5. These include a 2-month subscription to YouTube Premium and a JBL Go 2 bluetooth speaker. If you are really eager to get your hands on one, it is already offered within the country, but only on Globe's postpaid plans. Waiting to snatch a bundle sounds like a better plan.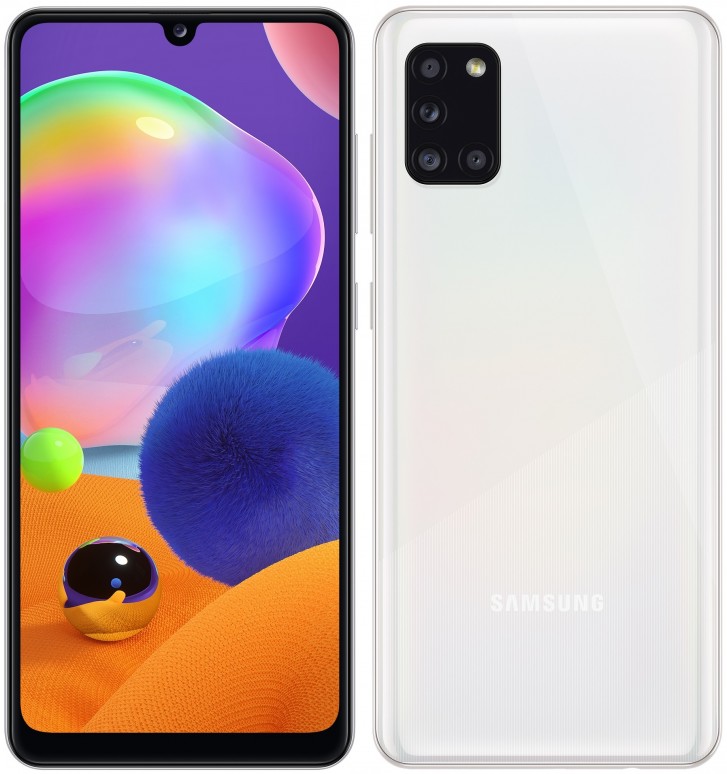 Samsung Galaxy A31
Looking at these four Galaxy devices, in particular, they seem to make-up a mostly neat and gradually segmented lineup. All four have very similar-sized 6.4-inch or 6.5-inch displays, but the A11 and A21s get 720p, PLC LCD panels, while the A31 and A51 enjoy higher-fidelity FullHD+ OLED units. Cameras are on an upward curve, as well, starting from a 13MP main, 5MP ultrawide and 2MP depth on the A11, then the A21s adds a 2MP macro and bumps main and ultrawide resolutions up to 48MP and 8MP, respectively. The A31 packs essentially the same cameras, only growing supplementary macro and depth sensors up to 5MP. And finally, the A51 just gets a 12MP ultrawide on top of that. Though, it should be noted that it is the only one, out of the bunch, that can capture 4K video, thanks to its Exynos 9611 chipset and even has EIS. It should be noted that we are talking about the regular Galaxy A5 here, as opposed to the Samsung Galaxy A51 5G, which is equipped with an Exynos 980 instead and is currently in our review pipeline. You can expect a more in-depth look into that model soon, and we go already have a review of the original A51.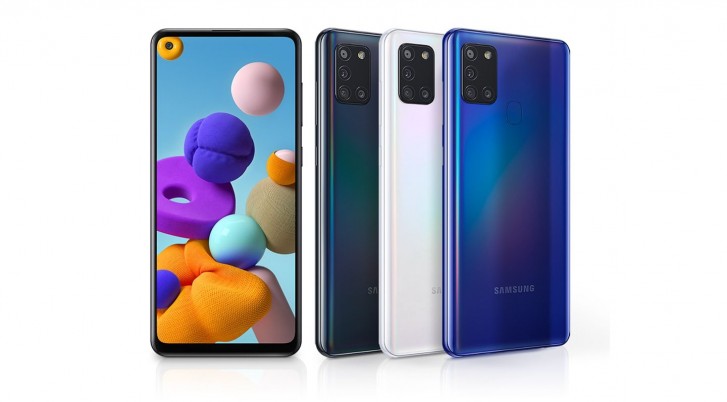 Samsung Galaxy A21s
For those of you wondering, the Galaxy A41 does appear to be oddly missing from the list of A-series devices entering the Philippines. Though, that's probably a good marketing call, seeing how it disrupts the numbering convention, with its overall worse specs sheet than the A31. But, we digress.
Source | Via
Share it